Georgia, Florida and South Carolina Renters Insurance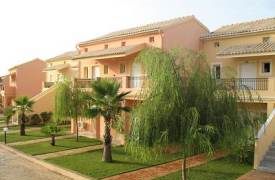 At McGinty-Gordon & Associates an Oakbridge Insurance Partner, we know the primary concerns with renting a home or apartment, and renter's insurance protects you from a range of threats and dangers that might occur. With a renters policy you're covering yourself against things like fire, lightening, smoke, windstorms, vandalism and theft. As with many kinds of insurance, your premium can rely on your deductible and any extra coverage you decide to select. To recognize the worth of your things, keep receipts. You should additionally keep an inventory of all the things you own and use caution to not underestimate their price. You should possibly consider photographing or videotaping every space and storing the images in a fireproof box. Today, many folks file things digitally or at a safety lock box at the bank.
Contact us for renters insurance coverage including but not limited to the St. Simons Island, Sea Island, Brunswick, Jekyll Island, Atlanta Georgia, Charleston and Hilton Head South Carolina and Fernandina Beach, Amelia Island Florida areas.