Welcome to McGinty-Gordon & Associates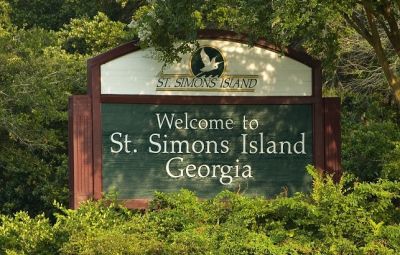 McGinty-Gordon & Associates is now an
Oakbridge Insurance Agency Partner!
McGinty-Gordon & Associates combined with three other premier Georgia-based insurance firms to create Oakbridge Insurance. Oakbridge is now one of the largest privately-owned commercial and personal insurance, risk management and employee benefits firms in the Southeast. We are also named one of the country's "Top 100" agencies by Business Insurance magazine.
We are very proud to confirm and reiterate a few key points:
You may have begun or will begin seeing the Oakbridge name in policies and other documents, primarily because Oakbridge is our new legal name.
All McGinty-Gordon & Associates leadership remain ready to serve you as we always have.
Your local team with whom you work and communicate with everyday has not changed.
The combined staff of the four founding agencies are excited about the expanded resources they can provide their clients and look forward to being part of a larger organization with more opportunities.
We value our ability to offer larger scale services and broader resources while keeping true to our hometown roots.
We will remain industry leaders and community ambassadors. Our commitment to serving our community will continue to be the cornerstone of who we are!
The name Oakbridge was chosen to provide to each stakeholder the confidence that we face the future firmly rooted in the stability of dealing with the same people, the same carrier partners, and the same approach to excellence that has defined McGinty-Gordon for the past seventy years. Please contact us if you have any questions regarding our Oakbridge partnership and visit us at www.oakbridgeinsurance.com.
Our promise to you is we will remain rooted on
these guiding principles:
Integrity, Accountability and Trust!
MGA's Exclusive Homeowner and Flood Programs for Coastal Properties
As traditional insurers began to severely restrict their willingness to accept new homeowners insurance on coastal islands, MGA recognized the need to provide a homeowner insurance program for coastal homes that included affordable pricing and standard coverage terms. In 1999, MGA developed a proprietary homeowner and condominium unit owner insurance program with Lloyd's of London. The program was expanded several years later to include commercial property and now has a 20 year track record of providing quality coverage at competitive rates to property owners in Georgia, Florida, and South Carolina. Policies are underwritten, rated and issued in our office. MGA is proud to be one of the very few retail insurance agents in the U.S. with an underwriting authority at Lloyd's of London.
MGA also negotiated an additional program with Lloyd's to provide flood insurance for homeowners and commercial property owners that is competitive with National Flood Insurance Program (NFIP) for some properties, and to provide limits of flood coverage above the maximum available from NFIP.